I recently got asked if I could do a quick family portrait for a friend of mine (who happens to be also my amazing boss at my full time day job) and I said "sure, not a problem". So after we decided on a date and time I asked her if she has a specific idea of how she want's the picture done. She told me yes and that she would have all the props for it. She didn't tell me anything else so I just went with the flow. 🙂 We decided to meet at Farmington's Station Park. I knew that one part of the props was her family eating ice cream and that she wanted to have the pictures done in front of some wooden doors. Once I got there I started getting all my gear set up (strobe light, reflector, camera's) so that I would be ready for the quick family shoot. I had a Mounted Sheriff's Posse meeting afterwards (I'm with the Davis County Mounted Sheriff's Posse – A Search and Rescue Group on Horseback) so I wanted to be ready to shoot as soon as they would get there… So once her and family got there I turned on my strobe light and set up my camera's settings and once I looked up I was totally blown away…
She was getting her baby announcement pictures done! I could have not been happier for her!! I loved the sign and the idea to show the cravings for ice cream and pickles that usually come with being pregnant!! What a fantastic idea!! 🙂
Even though she wanted to only get one picture for the announcement I couldn't stop myself from taking more… 🙂 Her family is just so freaking adorable and it's so easy to take great pictures with them! So here are a few more of her and her adorable family.
Congratulations Shawna & Brad to the new addition to your adorable family!!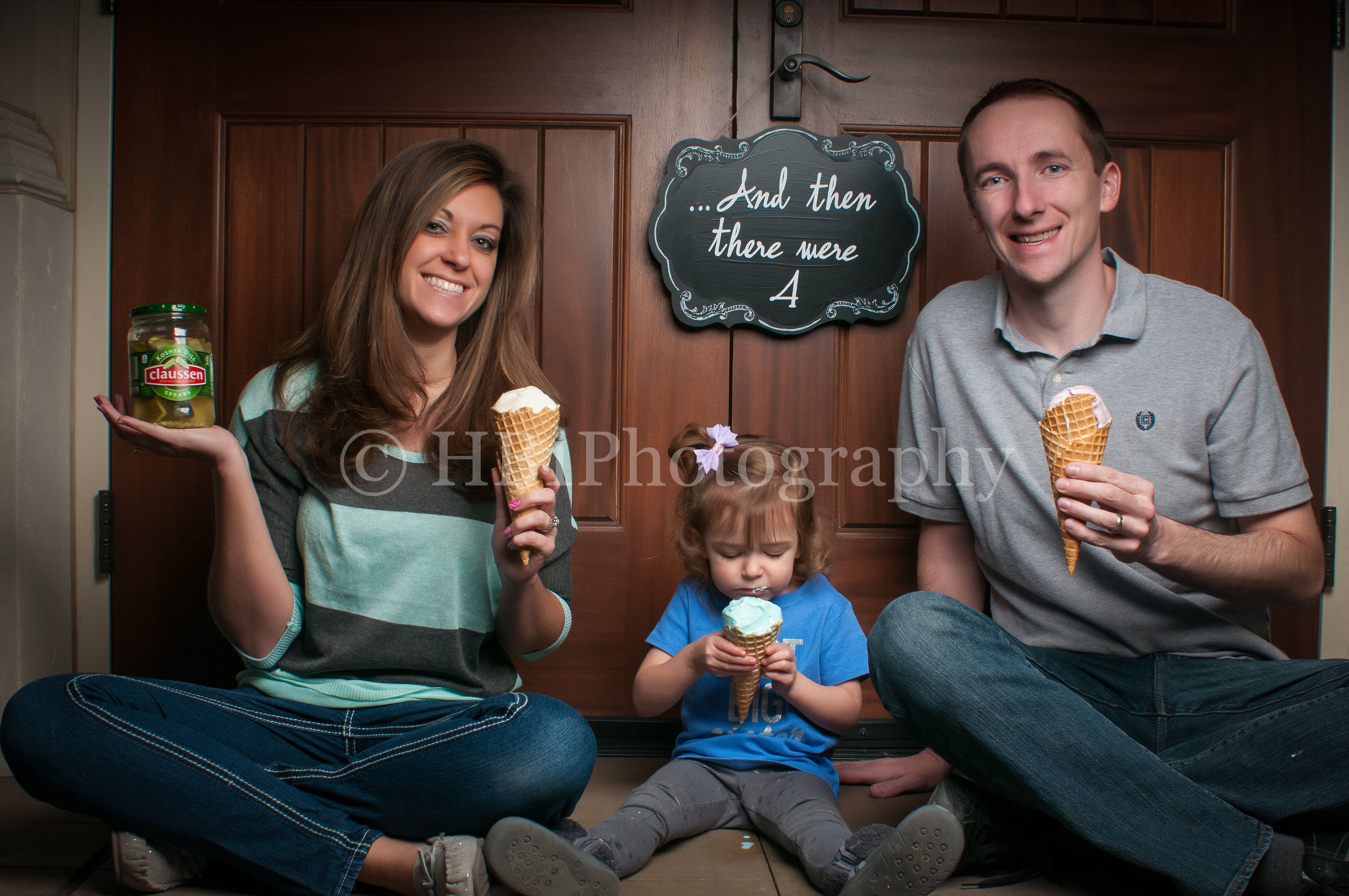 And I just had to take a few quick shots of beautiful Sophia who will definitely be the best big sister there is!!
Can't wait to take more pictures of this beautiful family.
Have a wonderful day,
HB1 Photography